Gahanna Ohio Local Events and Resources
Ohio's City of Gahanna, located in Franklin County along the Big Walnut Creek, is convenient to downtown Columbus with enviable 10-minute commute time. Gahanna's proximity to the Columbus metropolitan area affords its residents with the diverse and thus stable economy Columbus is known for, and career opportunities in the fields of education, government, insurance, banking, fashion, defense, aviation, food, logistics, steel, energy, medical research, health care, hospitality, retail, and technology.
History and Location
As a bedroom community of greater Columbus, Gahanna residents enjoy all the amenities and attractions of big city living without the stresses and difficulties of big city life. In 1831, the National Road from Baltimore arrived in Columbus, which, along with the completion of the Ohio and Erie Canals, brought business, industry and a wave of new residents to the area. Founded in 1849 on 800 acres, the Gahanna Plantation was named for the Native American word meaning "three creeks joining into one", for the confluence of Big Walnut Creek, Alum Creek and Darby Creek which define the area geography. As such, the City of Gahanna's Official Seal bears the motto, "Three In One". Leading up to and during the Civil War, Gahanna was both active in the Underground Railroad and the Columbus region served as a base for the volunteer Union Army. In 1881, Gahanna merged with the neighboring town of Bridgeport, combining the strengths of the two smaller townships into one unified community.
In the 20th and 21st centuries, Gahanna has enjoyed city growth and technological advancement, but has never lost touch with the natural beauty of the area on which it was founded. In addition to the three creeks which define the city's character and civic identity, it also benefits from the larger Scioto and Olentangy rivers that it's three creeks feed. Columbus and Franklin County's Metropolitan Park District boasts the Columbus Zoo and Aquarium, Zoombezi Bay Water Park and Amusement Park, as well as Franklin Park Conservatory Botanical Gardens, Kelton House Museum and Garden, the Ohio Historical Center& Ohio Village and numerous other public parks to enjoy at leisure. The Audubon Nature Center, Chadwick Arboretum and Whetstone Park Park of Roses serve to round out the offerings of Ohio's natural beauty. Equestrian activities, golf and auto racing, as well as hockey, soccer, roller derby and minor league baseball are also locally available favorite activities.

Favorite Sights and Events
Recent years have brought revitalization to the downtown "Olde Gahanna" section of the city, as well as the new Creekside Gahanna redevelopment and park extension project and Central Park of Gahanna, each of which have brought new amenities varying from commerce, business and retail to leisure destinations such as golfing ranges and entertainment destinations. Gahanna's attractions include the Gahanna Historical Settlement, Gahanna Veterans Memorial, Gahanna Woods State Nature Preserve, Geroux Herb Gardens, andWyandotte Winery, as well as all of the cultural offerings of nearby Columbus.
A ten minute commute brings Gahanna residents access to the Scioto Mile,Columbus Museum of Art, Wexner Center for the Arts, Jerome Schottenstein Center, Jack Nicklaus Museum, Greater Columbus Convention Center, as well as many other notable venues that offer cultural events year round, from organizations such as the Columbus Symphony Orchestra, Opera Columbus,BalletMet Columbus, The ProMusica Chamber Orchestra, CATCO, Columbus Children's Theatre, Shadowbox Cabaret and the Columbus Jazz Orchestra. From history to technology, culture and nature to sports and recreation, Gahanna is ideal for families, professionals and retirees alike, offering a wide variety of services catering to residents from all walks of life.
Helpful Links
Image By Sixflashphoto - Own work, CC BY-SA 4.0, https://commons.wikimedia.org/w/index.php?curid=64250559
Newest Gahanna Real Estate Listings
February 20, 2020
History
Everybody wants to know the history of their new town but a lot of people may one understand where the history has been and where it might be going for a particular area. Gahanna has a rich history dating back to 1849 when it was founded along the Big Walnut Creek. It was originally just 800 acres owned by John Clark that his father had purchased from Gov. Worthington in 1814. Clark named the location his Gahanna plantation. The word Gahanna refers to a confluence of three creeks and the city of Gahanna's official seal refers to this with the inscription of "Three in One".
It's long since been a legend that Gahanna rivaled with the town of Bridgeport. Bridgeport was originally founded in 1853 by Jesse Baughman, and Bridgeport was located right across Granville Street from Gahanna along the banks of the Big Walnut Creek. This rivalry was due to the fact that both men argued over which town would some day grow into a city. On one side of the dividing line Clark platted a town bearing the name of Gahanna. Baughman Proceeded to layout and plat a town on the other side named Bridgeport. This became a race on which name should survive. It is very clear that Gahanna one out and in 1849 the Gahanna post office was established and still remains at this location. However, even though Thomas Young was the first Postmaster serving until 1853, he was succeeded by John Baughman, who held the position until 1859.
In 1881, over 50 citizens of Gahanna petition Franklin County to incorporate the small town. It was granted and recorded on August 8, 1881. In October that same year, L. John Neiswander was elected as the first Mayor.
As the town grew schools, churches and more shops and retail was integrated over the years. In 1887 the first school house was constructed and remained there to this day. Secondary education did not come until the late 1880s and the high school remained until 1927. At this time the new Lincoln high school was constructed and expanded in both 1948 and 1952. In 1963, it was converted to the junior high and a new Lincoln high school was constructed.
By 1965, the small
town of Gahanna
had grown to a few thousand residents. It was then that the Gahanna Historical Society was formed. Within the first decade of the organization, they had relocated and restored to local historic buildings, the Log House and the John Clark House. In the 1980s, the Lily Stone Bed & Breakfast was restored to represent the Victorian era of history and was operated by the historical society.
In the 1970s, the
Gahanna Historical Society
started the herb gardens and encouraged use of herbs in the community. This led to the proclamation by the governor of Ohio designating Gahanna as the official Herb Capital of Ohio.
Located right downtown Gahanna on Highway 62 is the historical mural. This mural has been inspired by multiple stories including the Log House, the Gahanna high school, the Big Walnut Creek Bridge as well as wonderful times from John Clark all the way to the flea market and to today.
Gahanna is rich in history and is a beautiful place to raise a family, retire, as a stop along the way in your life or to simply rest and take in the beauty, history and agriculture of this town. For more information about Gahanna, Gahanna homes for sale, history, things to do and the real estate market, feel free to browse the website or contact us at any time. We love this area and we want you to love it just as much.
Gahanna Golf
Homes Near Golf Courses in Gahanna Ohio
There are several homes and real estate properties around golf courses in Gahanna Ohio. The most prominent course is the Gahanna Municipal Golf Course. It's located between Olde Ridenour Road and Highway 62 just north of downtown. There are not a lot of homes near the golf course, especially over on Highway 62 or Mill Street, which runs north and south through downtown. However, there are some homes on the one side of the golf course along Highbury Crescent and Chatfield Road. These homes are between $180,000 and $300,000. Many of which are bordering the golf course along Old Ridenour Rd.
The Gahanna Municipal Golf Course is a great course for public, locals and visitors. Many people have said they've played on this course for years. It's playable by all skill levels and is a Jack Kidwell designed course. It was founded in 1970 and features nine holes.
On the east side of town is the Rocky Fork Hunt and Country Club. This is a members only club founded in 1925. Members enjoy fine dining, clubhouse and tennis activities, swimming and hiking on over 225 grounds. There are several custom homes throughout this Country Club ranging in price from $400,000 on up.
A little farther east is the
Jefferson County Club
. This is probably the largest golf course in the area but it does require membership to play. This is an 18 hole, 200 acre masterpiece designed in 1992 by Robert Trent Jones Junior. Over the years it has been known as one of the finest courses in the area. Members enjoy a premier banquet and event facility, the grand ballroom, fabulous cuisine service, six tennis courts, a resort style swimming pool with six racing lanes, summer activities for members and their children and golf equity membership and social memberships available.
This is truly the course you want to be on if you're looking for a golf course home near Gahanna. Neighborhood streets and residential roads run in and out and through this fantastic golf course. Homes are priced from about $380,000-$750,000. These luxury home properties offer exquisite views of the golf course, lush landscaping and amenities of Jefferson Meadows.
If you would like a specific list of all homes and properties on the course or with a golf course view, please contact me. I would be happy to send you a personalized list of homes that meet your criteria. Thanks! And always let us know how we can help you become a part of the Gahanna area.
Gahanna Neighborhoods
Here is a great list of the major
neighborhoods in Gahanna
, don't see yours listed? Contact us to be added to our list or feel free to
browse all the listings for sale in Gahanna
and surrounding areas.
Broadview Farms - This is an older neighborhood located in North Gahanna just south of the Blendon Woods Park with homes built in the mid-1980s price from $180,000. Most of these homes feature two-car garages and single-story layouts.
Hunters Ridge -
This subdivision is located close to town and the Ashford Glenn at Hunters Ridge. Homes are located just off of Beaverbrook Drive and Morrison Road. Many of these homes were built in the mid-1990s and are located on half acre lots priced from about $200,000. Many of these homes are one and two-story brick construction.
Crossings at McKenna Creek - This luxury homes subdivision is located north of downtown just off Cherry Bottom Rd and E. Johnstown Rd. These homes were built without around 1990 and feature large layouts of over 4000 ft.² on one third plus acre lots starting at about $400,000.
Rathburn Woods - This neighborhood is located east of downtown along Taylor Rd and the Gahanna Woods Nature Preserve. These homes were built in the mid-1980s and offer larger lots, 2 story homes over 2,000 square feet and priced from $250,000.
Gahanna Heights - Is located just east of the Gahanna golf course off E Johnstown Rd. These homes were built in the mid 1960s priced from $170,000.
Forest Edge - This subdivision is right downtown at the freeway intersection offering easy access for commuters and homes priced from $110,000. These homes were built in the early 1980s on smaller lots and many are split level or 2 story homes of around 1500 square feet.
High Meadows - This neighborhood is located off N Stygler Rd in North Gahanna with several homes priced from $150,000. These homes were built from 1990 featuring smaller lots and homes roughtly 1500 - 2000 square feet.
Sunbury Lake - This subdivision is located off Sunbury Rd surrounding a small lake next to I-270. These single and 2 story homes were built in the 1990s priced from $130,000.
Woodstream - This subdivision is located just south of downtown office Sunbury Road with several two-story homes featuring two-car garages, layout between 2000 - 3000 square feet. These homes were built around the early 1990s priced from $200,000.
Ravine at Blendon - Technically still within the Gahanna city limits, the Ravine at Blendon is located off of Cherry Bottom Road north of Morris Road just south of the Blendon Woods Metropolitan Park. These homes are located in the woods and feature custom designs, beautiful layouts and homes built around the 1990s. Most of the homes are between 2000 ft.² and 4000 ft.² priced from $350,000.
Tanager Woods - This subdivision is located just south of Huber Ridge with homes from the 1980s prices from $135,000. These are tri-level and split level homes of about 1500 Square feet.
Stonegate - This luxury home subdivision is found just west of Big Walnut Creek off olde Ridenour Rd in North Gahanna. These custom homes are still being built out and start at about $400,000. Check with the current listings on any homeowners association dues currently required.
Rose Run - This subdivision is located off of E. Johnstown Rd. in North Gahanna just off Dark Star Avenue. These homes are priced from $220,000 and were built in the mid-1990s. These homes feature larger lots and two-story homes of nearly 3000 ft.² on average.
Rivers Edge - These homes are located off of the river's edge way from Olde Ridenour Rd west of Big Walnut Creek in North Gahanna. It's just minutes to the municipal golf course, shops and restaurants of downtown. These homes were built between 2000 and 2005 and start at about $250,000.
Hensel Woods - The homes in Hensel Woods are located in North Gahanna off of Venetian way and were built in the early 1990s. There are hundreds of homes in one and two-story layouts from 1500 ft.² to 3000 ft.² priced from $220,000. Lots are about 1/4 acre with two-car garages on average.
Woodside Green South - These homes are located about five minutes from downtown just off of Interstate 270 and McCutcheon Rd. Nestled along Woodmark Run, most of these two-story homes were built in the early to mid-1990s and sit on 1/4 acre lots priced from $200,000.
Sycamore Woods - This small neighborhood is located off of N. Hamilton Rd. in North East Gahanna between N. Hamilton Rd. and E. Johnstown Rd. These homes are built around 1998 and offer two-story layouts between 1500 and 2000 ft.² raised from $150,000.
High Meadows - This community is located halfway between Gahanna and Huber Ridge between Big Walnut Creek and I-270 off N Stygler Rd. The majority of these homes were built in the late 1980s on smaller lot starting at about $150,000.
Royal Manor - This is one of the older neighborhoods in Gahanna located right downtown with homes built in the 1960s and 1970s. These homes range in price from $110,000 to about $200,000 and the majority are single-family homes with one story and one car garage.
Brentwood Estates - This subdivision is also located right downtown with older homes typically one or two story with one or two car garages priced from $110,000-$150,000. These homes were built in the 1960s and range in size from about 1200 ft.² to 1800 ft.².
For more information on Gahanna, visit our website or call anytime. We would love to help you find the right
home in Gahanna Ohio
today.
Gahanna Highlights
Some of the Highlights about Gahanna Ohio
Whether you're considering a move to Gahanna or you've lived here for several years, there are some things that you should check out about our amazing little town and certainly not miss. Again, whether you've just moved here or you are a lifetime resident, make sure you've checked out these amazing things to do right here in our own small town.
Creekside shopping center and parks
Whether you're writing the paddleboats, feeding the ducks or grabbing ice cream at Cold stone, Creekside Shopping Center is a great location to spend the afternoon. If you're lucky, you can find free parking and simply wander around enjoying the scenery. Rent a paddle boat for the afternoon and enjoy feeding the ducks and the local wildlife. Enjoy swans, dragonflies and native foliage. This is a great inexpensive thing to do on any sunny afternoon. Creekside also has a small shopping center which is a great place for relaxing, meeting with friends, drinking and dining. There's an open space with fountain, waterfalls and in the summer time you can enjoy free concert in the park. This safe, dog and family-friendly park is perfect for a weekend or any weekday afternoon. The Gahanna Blues & Jazz Festival is held here and there are several small shops, bistros, boutiques and gift shops.
The Ohio Herb Education Center
Gahanna Ohio is the herb capital of the world and this darling little educational center talks about the history, provides cooking demonstrations and offers lots of unique edible offerings. The small store sells herbs and a lot of cooking related and growing related items and you can always ask questions about the different types of herbs used for cooking and medicinal purposes.
Should looking for something fun to do on a sunny afternoon check out the Gahanna woods. This preserve encompasses a variety of wooded and successional habitats in an urban setting. It's designed to protect the button bush swamps and vernal pools in central Ohio. Enjoy beautiful spring wildflowers, the swamp forests and get an education on some of the natives in the swamps around Gahanna.
This golf course is located at 220 Olde Ridenour Rd and features tournaments, membership availability, lessons and daily golf events. There are specials for memberships and daily green events for juniors, seniors and adults. On Thursday mornings, the Gahanna Municipal Golf Course hosts a senior golf league for those 55 and over. Each Thursday morning enjoy League Play with a round of golf, cup of coffee and conversation with other local golfers. Membership is required at just $10 or $15.
Continuing on the herbs theme for Gahanna, the Geroux Urban Garden is a peaceful stroll through a variety of herbal gardens including the culinary garden, scented garden, shade garden, biblical garden, pond garden and medicinal garden. It's located at 206 South Hamilton Rd. in Gahanna and admission and parking is free.
Gahanna also have a wide variety of shops, restaurants and cafés to suit just about every style and taste. It's something to explore for sure but if you're into culinary arts or gardening, Gahanna makes a beautiful melody out of both with a variety of herbs and gardens throughout the city. If you have something to add to our list feel free to email us at any time and we would be happy to add your event to this page.
5 Things you should know about Gahanna Ohio Before Relocating
Gahanna is a wonderful city, close to Columbus, affordable and predictable. If you plan on relocating to Gahanna, I'd love to tell you 5 things you should know about this city.
Gahanna is home to about 33,000 residents with a median age of 40 with about 55% of the population being married. It has a low unemployment rate of just 3.8% with a median home price of $176,000. The average commute time for most Gahanna residents is about 20 minutes. It's been known as the #2 place in the state for being safest for children, the #2 in the country for being America's Manliest Cities, and #3 for being the best city for Thanksgiving. It's one of the most educated cities in the nation. 47% of adults in Gahanna have at least a bachelor's degree compared to the nation's average of just 22%. It is ethnically diverse with a wide variety of German, Irish, English, Italian, African and Polish ancestries.
#2. If you like Herbs, You've come to the right place.
Gahanna is the herb capital of the country and features herb festivals and a facility completely centered around the growth, expansion and education of herbs. I'm not talking about the illegal medicinal kind, but rosemary, thyme, sage, parsley, cilantro, mint, verbena, bay leaf and many more. We love our herbs and know every way to store them, dry them, cook with them and use them for all kinds of purposes.
#3. We are more affordable than Columbus.
Although the average listing price is more, you can get more for your money in Gahanna. The same home in Columbus could be 10-30% higher than if you have bought it in Gahanna. Many people that work in Columbus choose to
live in Gahanna
because the commute is just 20 minutes on average depending on traffic, which really isn't that bad at all. You have your pick of condos, townhouses, single detached homes or acreage to build!
#4. Ohio in general offers a great place for business investment.
If you own your own business or plan on starting one, Gahanna makes a great location. The city provides new business owners with site selection details, supply chain analysis and more. They also have ways to hire local employees, benefits and housing incentives.
#5. We have excellent church and school ratings.
Gahanna is home to over 50 churches and places of worship. Our schools are some of the best in the county and state and we have numerous elementary, middle and high school options as well as private and charter schools. If you're moving with children , Gahanna makes an ideal place to raise a family and attend church and/or school.
Need more reasons? Check out our list of all available homes and
properties for sale in Gahanna Ohio
. If at any time you have questions, feel free to give us a call and if you'd like to view any home up close, let us know your plans and we can schedule a showing.
Thanks! And Welcome to Gahanna!
The Best Routes to and From Gahanna Ohio and Traffic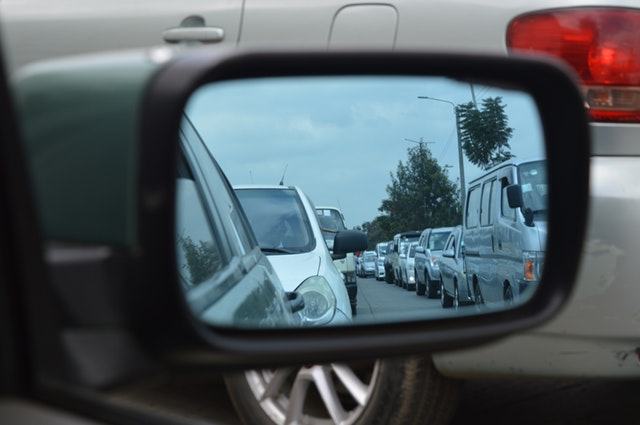 Traffic can be a bear but it helps to know the best routes, secrets and tricks to getting to and from one of Columbus's most popular outlying towns.
Gahanna sits just 9 miles from Columbus or about 12 minutes in good traffic but there are many routes to downtown, which makes Gahanna a great location for commuters and those that work in downtown.
Gahanna is just north of the Port Columbus International Airport with several major freeways and routes diverging in and out of downtown. The two main ways to get to get Hannah from Columbus is on Interstate 670 or Highway 62 or south on Highway 317 to state Route 40. There is public transportation along both of these routes but it can take more than an hour with stops every 30 minutes.
Stelzer Road and E. 5th Ave run north and south and east and west along the southwest section of the airport and can easily connect to Highway 317 or state Route 62 (I-670). These can be great shortcuts if the traffic is bad. Highway 62 also connects to Airport Road, which runs parallel to the freeway which and then connects to State Route 40. In the north end of Gahanna, residents can travel along Agler Road, which meets up with Hwy 3 running south to Columbus. This connects to Cleveland Ave and finally SR 40.
If your'e traveling north from Gahanna to New Albany, the traffic will not be as bad but the clear shot is along SR 62 or a round about way along I-270 to Hwy 161 and then into New Albany.
The most common route traveled to and from Gahanna to Columbus is certainly I-670 and this is why during high rush hour times it can be difficult to travel. One glimmer of good new is though that this is not the most congested freeway in Columbus. A recent study showed that I-70 and I-71 are the most congested followed by Route 315 and I-270.
The busiest time on the road is on Wednesdays from 5-6 p.m. following by Tuesday and Thursday evenings and Tuesday morning from 6-8 a.m.